Transfer Assets to Clients or Between Clients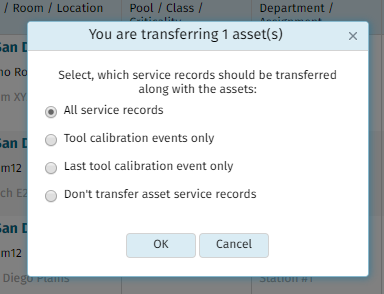 Enable additional collaboration between partners, improve asset tracking, and provide better customer service with this new feature. This allows service providers to transfer assets they own and their history to their client's portals. This feature also allows service providers to quickly & easily move assets from one client portal to another.
Click here to view all of the features.
See for yourself! Fill out the form to schedule a free training customized for your specific calibration and asset management needs, or give us a call at 858-224-0881.